We are building a new Allendale…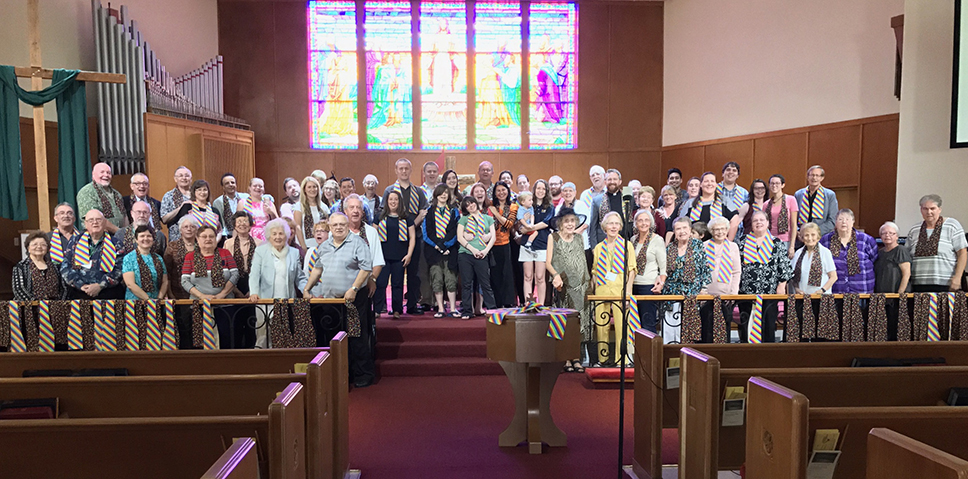 Allendale United Methodist Church is a Reconciling Congregation. We affirm the sacred worth of all people and strive to practice Christ's example of unconditional love without exclusion. All are welcome to participate fully in the life and ministries of this congregation. Whatever your race, ethnicity, economic situation, sexual orientation, gender identity or expression, background or belief, age or condition of ableness, whether single or partnered, you are God's beloved and are welcome here. God calls us to acts of love, grace, and advocacy to promote healing and reconciliation. We are building a new Allendale: a place without barriers, a sanctuary for all.
Join us in living out our call to love God and neighbor:
"You shall love the Lord your God with all your heart, and with all your soul, and with  all your strength, and with all your mind; and your neighbor as yourself." Luke 10:27
"What does the Lord require of you but to do justice, and to love kindness, and to walk humbly with your God." Micah 6:8
It is not our differences that divide us. It is our inability to recognize, accept, and celebrate those differences.
Injustice anywhere is a threat to justice everywhere.
The best thing of all is God is with us!
The one thing that doesn't abide by majority rule is a person's conscience.
My humanity is bound up in yours, for we can only be human together.
Latest articles from around the web
Love is a fruit in season at all times, and within reach of every hand. It is the greatest gift anyone can give.